Did you know that (according to AutoInsurance.org)
pedestrians have a 90% chance of surviving a crash at 30km/h (19 mph) or less but only a 50% chance at higher speeds? Almost on a daily basis there are reports of pedestrians being hit in accidents around the city. There area lot of factors that are contributors such as ignoring street signs, speeding, dark conditions or bad weather. If you or your loved ones were involved in a pedestrian accident, here are a few things you need to know. It is always a good idea to contact a personal injury lawyer because they have the experience on how these incidents are handled and what you might be entitled to.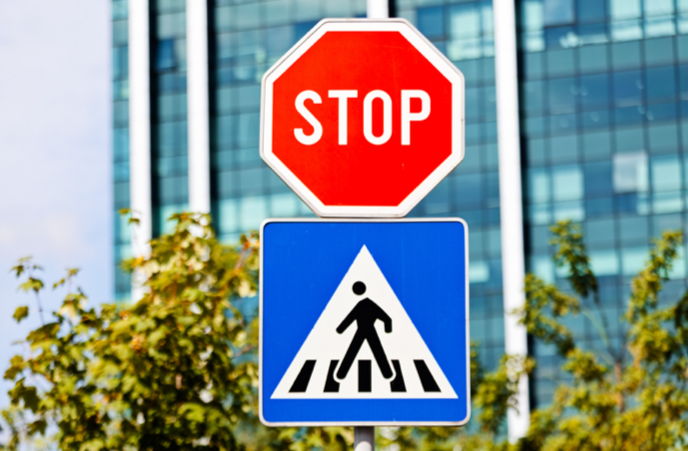 If you were unfortunate enough to be hit by a vehicle, you have 2 years from the date of your accident to file a claim. However, this is not the only deadline you need to know. You need to notify the no-fault insurance company within 24 hours and you only have 120 days to inform the other party that you intend to sue them due to your injury. Your accident benefits claim also has a deadline of being filed within 30 days of the accident.
Although a lot of times the assumption is that the driver is at fault, there are other factors that are looked at as well.
If the driver disagrees with your claim, there might be a need for witnesses to corroborate the claim of each party.
Thus it's always a good idea to take witness information if you are able to. It is also important that you call the police and get the police report filled out. This might help you with your case and also with your insurance claim.
Your accident benefits will be filed through your own insurance company (if you have a car). If you don't own a vehicle then you can make a claim through the driver's insurance. If you don't have a car and the other party left the scene or is uninsured, you still might get benefits through the Motor Vehicles Act & Claims Fund Ontario. If the driver that hit you left the scene, you have to contact the police as this would now be considered a crime. In these types of accidents it is very important that you try to take pictures of the accident and your injuries and get as much witness information as you can. It is vital for you to report this type of accident within 24 hours to ensure your insurance company does not deny benefits. Pedestrian accidents can have devastating consequences and injuries.
They can also be emotionally and mentally scarring. Most victims require prolonged therapy and care outside of Ontario's public health system. At Eshel Law we have the experience and expertise when it comes to personal injury claims. We can simplify the process for you and advise you on next steps. We ensure you are legally protected and receive any compensation you are entitled to.
Contact us at: [email protected] or visit our website to make an appointment: www.eshellaw.ca.