Receiving compensation for your injuries can be complex. When you or a loved one has been injured as a result of a motor vehicle accident contact Eshel Law Firm to find out what compensation you are entitled to so you can focus on the recovery process and getting back to your normal life while Eshel Law is taking care of the rest.
Car accidents and various types of motor vehicle accidents occur for a number of different reasons and to varying degrees of damage and distress. If you've been involved in a Motor Vehicle accident, you have a three separated claims that you can be initiated:
Claim for Property Damages of your vehicle.
Claim against your automobile insurance policy or in case you do not have any insurance, you can submit a claim to any other insurance policy of any other vehicle involved in the accident or in case of not insurance to Motor Vehicle Accident claims Fund (MVACF).The major functions of MVACF are:

Provide statutory accident benefits directly to persons involved in an automobile accident, who have no recourse to automobile insurance;
Provide compensation for personal injury or property damage to victims involved in an automobile accident with an uninsured or unidentified driver or a stolen vehicle when no liability insurance exists; and recover from the owners and drivers of uninsured vehicles monies paid out on their behalf, where legally permissible. this claim will provide you with coverage for Accident Benefits Claims.
Claim is that you may also be able to sue the person(s) at fault for your injuries; this may be the driver of the car that you were in, or the driver of another vehicle.
There are a plethora of grounds for compensation, such as: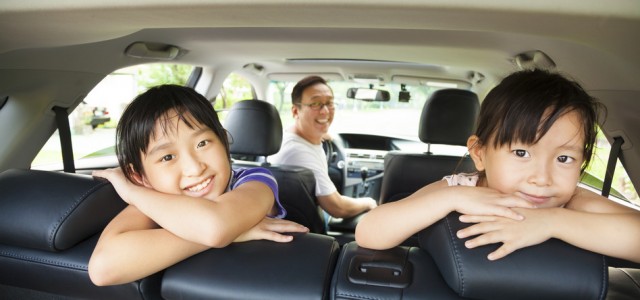 In addition to your personal compensation, your family members may also be eligible to obtain compensation for their expenses, loss of care, guidance and companionship from you.
In the case of a Motor vehicle accident you are required to follow these important Steps:
Establish and confirm that the operator, owner and/or manufacturer of the vehicle were responsible for the injuries you sustained as a result of the accident.
Have complete a Police Report completed by an officer or at Collusion center with accurate details of all the parties involved. Obtain a copy of the accident report and make a note of the name and badge number of the officer who filed your accident report. In case you find out a detail of the report not accurate, contact the police and make sure to correct it immediately.
Obtain contact information of any witnesses who saw what happened at the time of the accident will be highly beneficial to your injury case.
Seek medical attention by having your injuries assessed and treated at the hospital or by family doctor immediately following the accident or at the first reasonable possibility after the accident.
Keep track of which doctors you meet with and the treatments they provide you with is always helpful to your case. t. If possible, obtain a copy of the accident report and make a note of the name and badge number of the officer who filed your accident report.
Contact Eshel Law Firm to have a FREE consultation regarding your claim.
Do not accept to pay or compensate Third party any amounts for property damages even if they are small, because once you paid you are accepted liability for the accident.
Further, if you have suspicions that the car or vehicle was operated incorrectly or had faulty safety equipment, try your best to get photographic evidence as well as notes explaining the details of your findings.
Claims Available
Below are the 3 Motor Vehicle Accident Claims Eshel Law Firm deals with.
Accident benefits claims are available to anyone who has been involved in a motor vehicle accident in every case. Eshel Law Firm will be your trusted advisor for claiming your benefits after the accident.
Eshel Law Firm will make sure that you can relax and recover from your injuries as a result as motor vehicle accident while we are taking care of all aspect of your claim and provide you with the compensation that you are deserve.
The following accident benefits are available for you:
Income Loss Benefits :

if you were employed you can claim for Income Replacement benefits, up to 70% of your gross income from your employment prior to accident, to a maximum of $400.00 weekly or more based on type of insurance policy that you purchased. The income benefit is available for first two years after the accident if you have a medical proof that you are substantially suffering from inability to perform the essential tasks of your employment. The income benefit can continue to be paid after two years if you have a medical proof that you are completely unable to return to your previous employment for which you are educated or trained for.

Non- Earner Benefits : If you were unemployed when the accident happened you might be entitled to claim for this benefit beyond 180 days from your motor vehicle accident as long as you can prove that you suffer inability to do daily tasks after six months from the date of the accident. The amount would be $185 per week.
Caregiver Benefits – If you were a caregiver at the time of the accident and can no longer sustain your care giving duties you have the right to receive the costs of paying for professional care up to $250.00 weekly for first child, plus $50.00 for every additional child. You can only claim for this benefit if you purchased this coverage with your insurance policy at the time of accident.
Housekeeping Benefits – If you are doing any type of household duties prior to accident and since the accident can no longer sustain the ability to perform these duties, you have the right to receive the costs of paying for professional care weekly. You can only claim for this benefit if you purchased this coverage with your insurance policy at the time of accident.
Medical and rehabilitation – If your injuries fall within the definition of Minor Injury Guideline (MIG) you can claim up to $3,500. If your injuries fall outside MIG your medical costs are capped at $50,000.00. If your injury is tragic, or "catastrophic" as outlined in the regulations, the benefit amount increases to $1,000,000,00.
Attendant care benefits – are restricted to $36,000.00 per year unless your injury is "catastrophic" in which the benefits increase to $1,000,000.00.
Death benefits – $25,000 are payable to the deceased's spouse and an extra $10,000.00 is given to each of the deceased's dependents.
Funeral expenses – are paid to a limit of $6,000.00.
Eshel Law Firm will represent victims of motor vehicle accidents and help them in the following ways:
We advise clients about their rights under Statutory Accident Benefits (SABS) including complete, or help our clients complete, the necessary application forms.
We handle our client's case, including negotiating with the insurance company.
We attend Alternative Dispute Resolution proceedings at the Financial Services Commission of Ontario (FSCO), in Small Claims Court, or in a private arbitration.
We negotiate the settlement of accident benefits claims.
You can only make a tort claim if you are the victim of another person's negligence. A tort claim is a claim for, but is not limited to, the following:
Expenses not paid by your insurance company as accident benefits but have arisen as a result of injuries from your motor vehicle accident;
Past and/or future income loss;
Loss of opportunity to earn income due to injuries;
Pain and suffering.
If you are the victim of another person's negligence relating to your car accident and have suffered injuries as a result, the legislation governing motor vehicle accidents also requires that your injuries pass a certain threshold to make a tort claim; that is, the injuries must have resulted in:
Death;
Permanent and serious disfigurement; or
Permanent, serious impairment of an important physical, mental, or psychological function.
You can also sue if the accident results in the death of a family member.
A tort claim must be filed no later than two years from the date of loss.
Any compensation you receive for pain and suffering is subject to a $30,000.00 deductible. Any compensation received in excess of $100,000.00 for pain and suffering is not subject to the $30,000.00 deductible. You might have a deductible of $15,000 for Family Law Act claims.
Lost of Earnings-
Claim for lost income, future lost income, inability to earn income, loss of over time or competitive opportunities in the work-place, other out of pocket expenses and business losses without the need to meet the threshold.
These claims are not subject to the $30,000.00 deductible.
Cost and out–of–pocket expenditures-
For medications, travel costs to and from medical and rehabilitation appointments. These claims are not subject to the $30,000.00 deductible.
Other expenses not covered by Accident benefit claim may include modifications at your home, assistance devices such as motorized chairs, in –home hospital equipment, retraining and specially workplace equipment, all of which you may require in order to bring you as close to your pre-accident abilities as possible. These claims are not subject to the $30,000.00 deductible.
Other steps need to take place in order to maintain your claim against the at-fault driver-
If you have been injured it is mandatory to put the at-fault parties on notice of your personal injury claim within 120 days of the incident. This process includes sending the party a letter with the details of the incident and of your injury. They will then send the details of the incident to their insurance provider. Insurance companies look into the circumstances surrounding the accident and will gather more details about your injury. The adjuster assigned to your case will investigate your accident and seek further witnesses, or other parties who may have been involved with the accident. The adjuster will then take their findings and report to the insurance company. You are not obligated to speak with an adjuster for the party at-fault.
You do need to co-operate with your own insurance carrier. The adjuster may ask you to provide a signed statement or interview regarding your accident and injury.
They may also ask you to sign off on permission to access your medical records and employment records.
It is highly recommended that you consult with Eshel Law Firm prior to signing off on any of these authorizations.
If you have been hit by a vehicle while walking, running, or riding your bike, you are entitled to the same benefits outlined in the Accident Benefits and Third Party claims sections. Accident Benefits are made to provide you with the necessary benefits, medical treatments, medications, and assistance you may need. These benefits also include Income Replacement benefits, family expenses, assisting devices, and more.
Insurance forms can be a difficult and a stressful task. However, don't allow this to prevent you from receiving the help you are entitled to. Eshel Law Firm will ensure you receive the benefits you deserve by assisting you in completing your insurance forms. If you have suffered from a bike or pedestrian accident Eshel Law Firm will fight to get you the benefits and compensation that you are eligible for.
What Our Clients Say About Eshel Law Firm


I had the pleasure of working with Tal Eshel when my mother was involved in a serious accident. Tal and her team were true professionals who went above and beyond making sure our needs were taken care of. They helped us in getting all the assistance we needed without any effort on our part, from sourcing suitable PSWs and therapists to final claim settlement. We received fair payout and are very grateful to Tal and her team. We recommend anyone who's looking for a personal injury lawyer to give Eshel Law Firm a try. You won't be disappointed! AZ

Eshel Law firm has provided me with the up most professional services. A group of amazing lawyers who assisted me through each and every step in my legal journey. I would 1000℅ recommend ! Thank you Eshel Law Firm, I wouldnt have it any other way! I would recommend Shbrzod Karimor and Tal Eshel. Thank you for everything! You're amazing and kind! MH

When I was at my lowest eshel law firm was there to help me explained everything to me and got me the best settlement they could . The team was very professional and got back to me quickly on all questions I had. PH

Tal was my lawyer when I bought my condo unit. She was thorough, courteous and very professional, explained everything to me and made me feel safe. SA

Tal Eshel is an amazing person and extremely professional, I absolutely praise and strongly recommend her experienced legal advice and professional services. Thank you Eshel Law Firm and wish you much success. TV
"Here at Eshel Law Firm we care about every one of our clients. With any legal matter, we will treat it with the utmost care and attention to give you the solution you deserve."

Tal Eshel
Founder - Barrister & Solicitor
FREE CONSULTATION 24/7
We are here for any matter, let us help!