Making an offer can be an exciting and a stressful step of the buying process. There are a lot of factors that can make or break the decision. It's good to know the types of offers that you can make in order to ensure you not only get the house you want but also protect yourself.
The two types of offers you can make are: Firm and Conditional. Your lawyer can help you decide by providing you the benefits and the downfalls of each.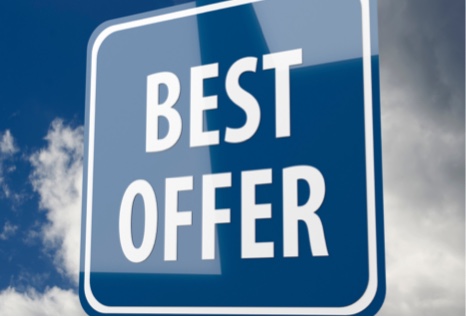 A firm offer is usually made if you have no doubts about the house. There is no need for home inspection and all your financials are in order.
You would usually do this type of offer if you are purchasing a home in a highly competitive neighbourhood and need to sway the decision your way. The benefits of doing this are:
You might be able to save certain costs such as inspection fees.
It's quicker than a conditional offer.
You might get a "deal" as the seller might want to close sooner and not wait for all conditions to be met.
It is good to look at the problems that might arise with a firm offer too:
Once you bought it, it's done. Any additional issues with the property are your problem and you would need to fix them yourself without any additional compensation.
You have to have the money ready to go – a pre-approved mortgage or cash.
If your offer is not accepted due to your fault, you don't get your deposit back.
A conditional offer has a list of conditions that have to be met before the property is yours. This is to protect you as a buyer and ensure that the house you are buying has everything that you need. Typical conditions that you would include in the offer are:
Home inspection – this is to make sure your house is well maintained and there are no hidden issues or hazards that might cause you a headache in the future.
Financing – this is a good condition to consider if you need extra time to get the mortgage secured. This way
if you don't get the financing, you can walk away.
These are just the most common conditions but there are other custom ones that you can also use. This is when having a conversation with your Real Estate Lawyer is a good idea. They can offer you advice based on your priorities and make the buying process easier.
At Eshel Law Firm, we have the expertise and experience to help you make informed choices when it comes to your Real Estate decisions. Whether you are buying, selling or making mortgage evaluations, we are happy to provide you with a consultation and answer any questions you might have.
Contact us at: [email protected] or visit our website to make an appointment: www.eshellaw.ca.