When buying a house, most people know that you need to consult a Real Estate Lawyer, but unless you have been through the process recently you might wonder why exactly you need one. Real estate purchases are usually biggest investments made in our lives, so wouldn't you want to make sure they are done right and stress free?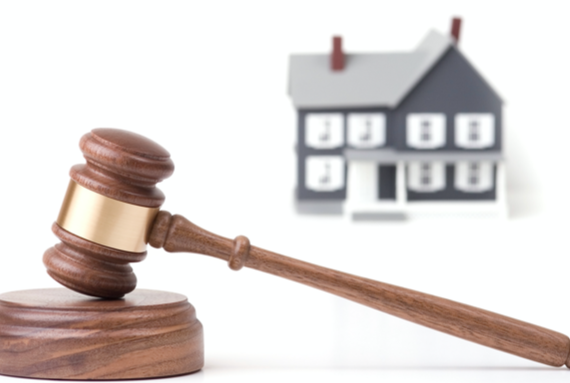 Unlike your Real Estate agent, who makes your buying process easier for you by handling negotiations and inspections as an example, Real Estate lawyers ensure all your paperwork, financials, insurance and closings are done with your best interest in mind.
Here is a simplified list of things that your Real Estate Lawyer can do for you, but there are many more tasks that they can assist you with!
Mortgage & Financials: Your Real Estate lawyer will review your financial standing to ensure you are ready to proceed with the purchase as well as help you with the process of mortgage pre-approval. They will also make sure you take advantage of any First-Time Home Buyer Incentives that are available to you if you qualify.

Agreement of Purchase: Your lawyer takes an active part in the negotiations of all the agreements and ensures all the documents include clauses and flexibility you might require.

Title Insurance: Another benefit of having a Real Estate lawyer, is that they can take care of your title insurance that would cover potential risks that your property might encounter.

Title Search: This is a very important step of the process that cannot be overlooked. Your lawyer will make sure your property is issue-free before you finalize.

Property Taxes: This is another step that might be complex. Calculating taxes owed on the property involves figuring out the frequency of how they are paid and if there is a portion that the seller might be entitled to. Your lawyer can help you figure this out.

Paperwork: Most clients find paperwork the most overwhelming step in the process. The language used in the documents is not always simple to understand and having a lawyer by your side will make this easier. They will sit down with you and go through all the documents that need to be signed and what they mean. They will also be there on the closing day and give you the keys to your new home!

At Eshel Law Firm, we have the expertise and experience to help you make informed choices when it comes to your Real Estate decisions. Whether you are buying, selling or making mortgage evaluations, we are happy to provide you with a consultation and answer any questions you might have.
Contact us at: info@eshellaw.ca or visit our website to make an appointment: www.eshellaw.ca.