Did you know that as a corporate owner you are required by law to have and maintain a minute book with detailed and accurate records of your business?
Your minute book can be stored electronically (in Ontario) or in a binder and should be kept in your registered office. This document shows evidence of ownership.
So why do you need a Business lawyer for this task?
It is vital that your minute book is properly organized and is not missing any key information as you might be fined.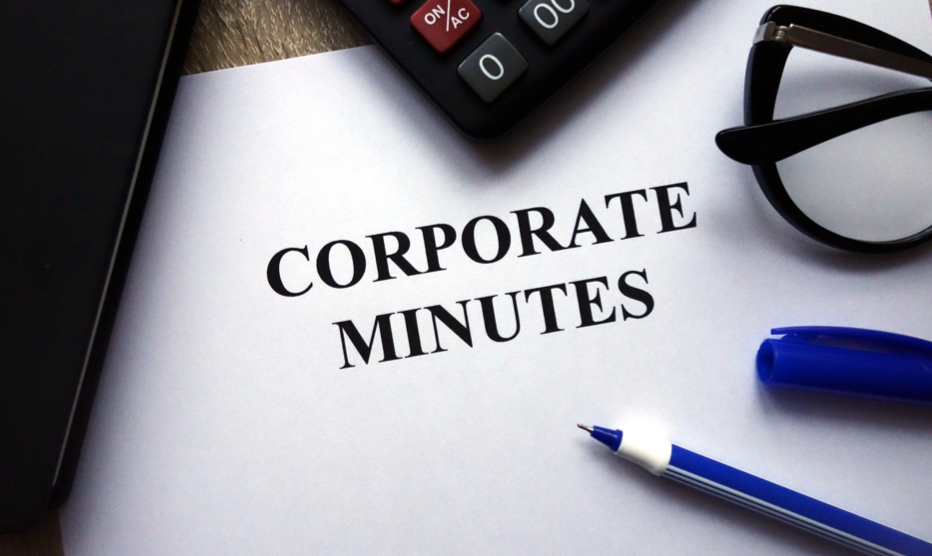 What should be included in a minute book?
There are multiple records that need to be available to shareholders or creditors at any point. These include:
 – By-laws and amendments
 – Minutes of meetings and shareholder resolutions
 – Filed notices
 – Articles of incorporation
 – Shareholder agreements
 – Detailed shareholder records
 – Securities register
Keeping your minute book up to date is extremely important – it should be updated at least once a year. As a corporation, an annual meeting is a must and has to be included in the minute book. Also, if you ever buy land through your corporation or enter into a transaction, your minute book will need to be up to date in order for this transaction to close. This is also relevant if you need to take out a loan from your bank or if you are ever audited by the government. As mentioned before there are consequences for not keeping your minute book updated such as fines or cancellation of the corporate charter. The longer you wait between updates, the costlier it is to retroactively go back and get all the missing information.
An experienced business lawyer can help you understand requirements and how to stay compliant when it comes to your minute book. They will also go through the frequency of updating it and who is allowed and not allowed to have access to these documents. This is important if you ever face a fraudulent claim of your corporation.
Properly preparing and maintaining your minute book gives your company protection and makes it compliant with the law.
At Eshel Law Firm, we have the expertise and experience to help you make informed choices when it comes to Business Law. We are happy to provide you with a consultation and answer any questions you might have.
Contact us at: [email protected] or visit our website to make an appointment: www.eshellaw.ca.