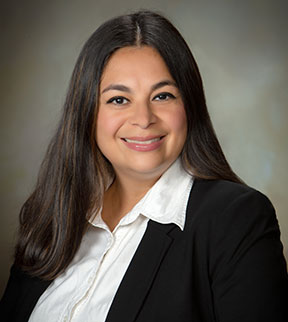 Lily Rodriguez
Position:

Paralegal

Email:

lily@eshellaw.ca

Phone:

(905) 917-0250
Personal Experience & Biography
Lily is a Paralegal with over 15 years of experience, who provides legal services within the permitted scope as mandated by the Law Society of Ontario, formally known as the Law Society of Upper Canada.
She graduated in 2003 and became a member in good standing of the Law Society of Upper Canada in 2008. Lily has been fortunate to have worked for reputable law firms within the Greater Toronto Area.
In 2010 Lily was a founding partner of R&R Legal A Paralegal Company. The firm primarily focused on motor vehicle accidents (accident benefits) and litigation at the small claims court level. In 2016, she founded Rodriguez & Associates Legal Services. Through her firm she continued providing quality legal services to her clients.
Lily is a Paralegal/File Handler at Eshel Law Firm. Her responsibilities are focused on handling accident benefits cases for the firm from start to finish. She applies her knowledge, skills and experience to her work. Lily is a competent professional who cares about the well-being of the clients she is working for. She always strives to achieve the best results possible in every case.
Lily is fluent in Spanish.